Ideas to Promote Your Brand Everywhere Promotional Products
Gift Guide - Corporate Gift Giving Guidelines
What are Promotional Products?
Top Ten Reasons Your Company Needs Promotional Products
Slogans-Creative Ideas
Calendar of IDEAS
Home
Up
Promote by Brands
Catalog of Promos
Flip Catalogs
Specials Sale
About Adsources.com
FAQ
Order Form
We Accept Check or Charge Cards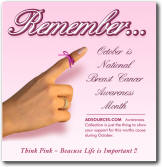 Promotional Products ?

• Promoting branch openings
• Introducing new products
• Motivating salespeople
• Opening new accounts
• Stimulating sales meetings
• Developing tradeshow traffic
• Activating inactive accounts
• Changing names of
products /companies
• Sales aids as door openers
• Motivating consumers
• Moving products to dealers
• Improve customer relations
• Introducing new salespeople
• Motivating employees
• Promoting new facilities
• Building an image

IDEAS to Promote Your Brand Everywhere
IDEA Center for a Creative Person
Just IMAGINE a Promotional Product on your customer's desk with Your Corporate logo and message working exclusively for you as a Salesperson or Ambassador of Goodwill and bringing Sales after Sales, while your customer thanks you constantly for giving him the Promotional Product. It is like investing in pennies and Reaping in Dollars. Think about it !!!

FACT
Promotional Products Advertising is and Ideal advertising, when your audience is selected and targeted Cost Effective & Result Oriented Advertising for you audience.

FACT
Promotional Products with your Corporate Logo and message on them give you more Impressions per dollar than any other advertising media.

FACT
Promotional Products and Business Gifts are the basis for Creating a sound and uncontested Goodwill of any organization or an individual to another.

IDEA Center to get your Creative's in Action!!
Ideas to Promote Your Brand Everywhere
Our New Product Line isn't moving

Our Sales People aren't hitting the goals

We don't want to look like everyone else
If you are searching for solutions to these questions, you owe it to yourselves to call us at 866-394-0000 or send an email to info@adsources.com
We develop highly creative, result driven promotions to support the client goals. Solutions are organized and delivered the way you need them.


With ADSOURCES you search ends here.
Ever see a great idea and you wish you would have thought of it. now you can make it your own and benefit from its proven track record.

Ideas to Promote Your Brand
Make It A Date To Remember
Thousands of organizations and Presidential Proclamations set aside specific days, weeks and months for, political, cultural and historical events and causes. Many of these occasions offer you an opportunity to promote your business, organization or product.
IDEAS using Special Days or Themes during the Calendar Year to plan your Promotions and Special Events

October is Breast Cancer Month
Because Life is Important
Click here 4 Creative Ideas !!