We Accept Check or Charge Cards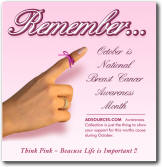 Promotional Products ?

• Promoting branch openings
• Introducing new products
• Motivating salespeople
• Opening new accounts
• Stimulating sales meetings
• Developing tradeshow traffic
• Activating inactive accounts
• Changing names of
products /companies
• Sales aids as door openers
• Motivating consumers
• Moving products to dealers
• Improve customer relations
• Introducing new salespeople
• Motivating employees
• Promoting new facilities
• Building an image

Lufkin Tape Measures Imprinted with Your Logo/Branding
Lufkin Tape Measures & Tools with your Branding Everywhere
Lufkin Tools is now a brand of Apex Tool Group. US tool manufacturers Danaher Tool Group and Cooper Tools have joined together to form Apex Tool Group - Same quality products more variety to instill your brand customized with your logo. Make it Yours to Enhance your Brand.

custom branded with your logo