We Accept Check or Charge Cards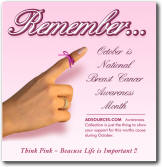 Promotional Products ?

• Promoting branch openings
• Introducing new products
• Motivating salespeople
• Opening new accounts
• Stimulating sales meetings
• Developing tradeshow traffic
• Activating inactive accounts
• Changing names of
products /companies
• Sales aids as door openers
• Motivating consumers
• Moving products to dealers
• Improve customer relations
• Introducing new salespeople
• Motivating employees
• Promoting new facilities
• Building an image

Custom Imprinted with Your Logo/Branding
Scripto Promotional Products
Simply noteworthy. Scripto.®
Latin for "I write," the Scripto brand is rooted in early 20th century American ingenuity. Since introducing the world to the mechanical pencil in 1923, Scripto has delivered visionary products of exceptional value. For the 21st century, Scripto offers a collection of "noteworthy" promotional products in gripping designs and expressive colors. They're versatile, they're functional, they're economical – and they're available exclusively through ADSOURCES.COM. Make it yours to enhance your Brand.
FREE setup on Scripto Plastic Pens

custom branded with your logo