We Accept Check or Charge Cards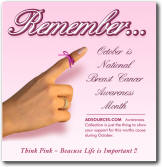 Promotional Products ?

• Promoting branch openings
• Introducing new products
• Motivating salespeople
• Opening new accounts
• Stimulating sales meetings
• Developing tradeshow traffic
• Activating inactive accounts
• Changing names of
products /companies
• Sales aids as door openers
• Motivating consumers
• Moving products to dealers
• Improve customer relations
• Introducing new salespeople
• Motivating employees
• Promoting new facilities
• Building an image

LAMY - coming Soon
Ask for Details
LAMY Writing Instruments Promotional Products

The LAMY dialog 3 is a revolutionary fountain without a cap. Thanks to a fascinating twist mechanism the nib slides elegantly out of the interior of the barrel, while the clip retracts onto the shell. The twist-action fountain pen is then ready to write. When the fountain pen is twisted closed a ball valve automatically moves in front of the opening and protects the retracted nib from drying out and getting dirty. The clip lifts up and the fountain pen can be clipped into a pocket or bag.

Twist-action fountain pen in palladium finish. With cartridge filling system with ink cartridge LAMY T 10 blue, converter Z 26 and pen case made of beech. With full retractable 14 Kt bi-Color gold nib, anodized. Available nib grades: extra fine (EF) / fine (F) / medium (M) / broad (B).
Custom Imprinted/Engraved with Your Logo/Branding

custom branded with your logo