3M Post-it Custom Notes
Accent Sharpie Markers
Aladdin
Apex Tools-Lufkin
Arctic Zone®
Bic Pens Imprinted
Bic Custom Products
bobble water bottles
Brookstone
Buck Knives
Burke Promos
Bushnell Binoculars
California Innovations
Callway Golf
Case Logic Cases
Charles River Apparel
Citizen Watches
Coleman PromoProducts
Cross Pens & Gifts
Cutter and Buck
Drimark Highlighters
Dockers Promos
Duracell Promos
Elleven Promos
Everlast Promos
Expo Markers
Fossil Custom Brands
Franklin Covey Writing
Garrity Promo Lights
Godiva Chocolates
Garland Pens Color Logo
Gemline Bags Portfolios
Griffin Promo Ideas
Hampton Promos
High Sierra
Howard Miller Clocks
Igloo Coolers
iKleenz
Journal Books
Kenneth Cole Reaction
Kostaboda Gifts
Laguiole Wine Collection
Lamborghini Collection
Lamy Collection
Leatherman Tools Micra
Leeds Promos
Liquimark Highlighters
LogoLights Flashcards
Lufkin Tape Measures
MagLite® Flashlights
MetroKane Promos
Metropolitan Promos
Microbrites MicroFiber
Mi-Tech Custom Tools
My Custom M and M's
Movado Art of Time
Neotec Business Products
Nike Golf
OGIO Bags
Orrefors
Owl
Papermate Pens
Parker Promotional Pens
Pentel Pens
Pilot Pens
Prodir Pens Swiss Made
ProTowels Custom Logo
Quikey-Physical Advrtsg.
Quill Custom Writing
Rand Mcnally
Richartz Pocket Tools
Rubbermaid
Scripto Pens
Selco Geneve
Sharpie Markers
Sheaffer Promos
Soren Gear & Acces.
Sportswear Brands
Stanley Tools
Stromberg Umbrellas
Swiss Army-Victorinox
Tasco Binoculars
Thermos Orignals
Timberland Promos
Totes Umbrellas
TravelPro® Bags
Ultraclub Collection
Uni-ball Promotional Pens
Waterford
Waterman Pens
Wearables Brands
Wenger Genuine Swiss
Zippo lighters
We Accept Check or Charge Cards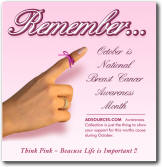 Promotional Products ?

• Promoting branch openings
• Introducing new products
• Motivating salespeople
• Opening new accounts
• Stimulating sales meetings
• Developing tradeshow traffic
• Activating inactive accounts
• Changing names of
products /companies
• Sales aids as door openers
• Motivating consumers
• Moving products to dealers
• Improve customer relations
• Introducing new salespeople
• Motivating employees
• Promoting new facilities
• Building an image

Citizen Watches Custom Imprinted with Your Logo/Branding
Citizen Watches with your Branding Everywhere
Connect to play. Griffin.
Power, play, protect and connect your digital gear and count on Griffin to make it easy and fun. Innovative chargers, cases, cables and in-car play solutions for iPhone, iPod, iPad, smartphone and tablets help you get the most out of your technology wherever you are, whenever you need it. It's now available at ADsources.com your promotional products sources. Make it yours to enhance your brand.
This page is under construction - Ask for Citizen watched
Call us or email us

custom branded with your logo
What is Eco-Drive?

Eco-Drive movement system used in Citizen Watches is the most technically advanced power generating and energy storage technique in whole Watch Manufacturing Industry. A solar panel and rechargeable cell creates the power suppy of these remarkable quartz watches. Eco-Drive's ability to use photons of light from any source to generate electricity means that the supply is unlimited and free,in't it fantastic?

Citizen Eco-Drive Watches
How Eco-Drive Works?

The two main power components that are monitoring system are - an Eco Drive energy cell and a solar panel convertor. Located beneath the watch dial, the micron thin solar panel is a polymer disc made of amorphous silicon - a nano technological advanced system of silicone molecules. Eco Drive system captures the energy from the source of light that goes inside through the dial and crystal panel . System converts solar energy into electricity through a process called photovoltaics. Electrical energy is stored in the cell energy giving the power required to provide the clock to run. Therefore, a watch Eco Drive works the same way as a quartz watch. The energy of a cell saver Eco Drive is not an ordinary battery. The following differences are that it is not affected by the normal charge and discharge. You must remember that the energy of cells are environmentally friendly because it does not contain the chemicals found in most other types of watch batteries. You have replace the another one in a place where you purchased this watch.