We Accept Check or Charge Cards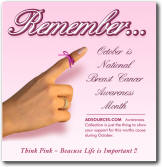 Promotional Products ?

• Promoting branch openings
• Introducing new products
• Motivating salespeople
• Opening new accounts
• Stimulating sales meetings
• Developing tradeshow traffic
• Activating inactive accounts
• Changing names of
products /companies
• Sales aids as door openers
• Motivating consumers
• Moving products to dealers
• Improve customer relations
• Introducing new salespeople
• Motivating employees
• Promoting new facilities
• Building an image

NeoTec with Your Logo/Branding
NeoTec Promotional Products
Ultimate performance. Neotec.®
What began as a quest to build the ultimate business bag has grown into a collection of the ultimate business products. From compu-backpacks and carry-alls to padfolios and pens, Neotec is loaded with the practical, durable, and boldly styled gifts that stand out and stand up to the rigors of the workplace. For rugged functionality with no-nonsense form, there's Neotec. Make it yours to enhance your Brand.

custom branded with your logo