Americana Patriotic
Awards and Trophies
Bags Imprinted
Balloons Imprinted
Bands - Bracelets n more
Books make Great Gifts
Buttons and Badges
Calculators
Calendars & Planners
Computer Related
Desk Promo Ideas
Drinkware
Electronics Gifts
Environmentally Safe
Flash Card Full Color
Frames Promote Brands
Fun Stuff-Brand Builder
Gift Certificates
Greetings-CDs-Cards
Golf Headquarters
Gourmet Food Gifts
Health Realated Promos
Key Tags
Laminated Messages
Lifestyle Gift Ideas
Lights Pocket & More
Magnet Source
Mugs and Drinkware
Natural Promotions
Outdoor Promo Ideas
Padfolios-Portfolios-Bags
Promote on a Paper
Patriotic Products
Plaques in Excellence
Political Promotions
Recycled Products
Rolodex - Rotary Cards
Promote Safety
Seasonal Promotions
Stress Relievers
Tattos - Colorful Branding
Technology Promotions
Trade Show Ideas
Travel Related Promos
Tools and Tape Measures
Umbrealla Custom
Watches
Wearables and Related
Wristlocks Wristbands
Promote by Category
Home
Promote by Brands
Catalog of Promos
Flip Catalogs
Specials Sale
IDEA Center
About Adsources.com
FAQ
Order Form
We Accept Check or Charge Cards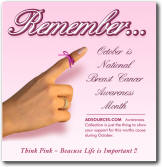 Promotional Products ?

• Promoting branch openings
• Introducing new products
• Motivating salespeople
• Opening new accounts
• Stimulating sales meetings
• Developing tradeshow traffic
• Activating inactive accounts
• Changing names of
products /companies
• Sales aids as door openers
• Motivating consumers
• Moving products to dealers
• Improve customer relations
• Introducing new salespeople
• Motivating employees
• Promoting new facilities
• Building an image

Why Calendars with Your Branding?
Just IMAGINE

Your Corporate Logo
Your Corporate Brand
Your Corporate Message

on your customer's wall - desk - pocket - office - home every where on their space and feels good about the convenience they have to know the dates and holidays and a whole lot more with very appealing designs while promoting your brand. A Calendar is working exclusively for you as a Salesperson or Ambassador of Goodwill and bringing Sales after Sales, while your customer thanks you constantly for giving him the Calendar. It is like investing in pennies and Reaping in Dollars. Think about it !!!
Why Calendars?
Best Value
Calendars offer the lowest cost per advertisement viewing
Exposure to the Right People
A calendar is seen many times a day—every day throughout the year
Controlled Distribution
Directly target your marketplace
Calendars are your Silent Sales Person
Calendars display your identity, products, and services like no other product
Sales Power
Business goes where it's invited, and stays where it's appreciated
Long Lasting
Calendars are displayed prominently in the home and office throughout the year
Appreciated
People use and value a calendar, creating goodwill for your business

Some Facts about Calendars..
Calendars keep the clients' name in view every day of the year.
99% of U.S. homes and businesses use calendars.
Businesses do business with the firm that gave them a calendar.
Calendars are very cost effective, they go directly to the customer/prospect.
Calendars say "thank you" to all customers receiving one.
Calendars sell to new prospects.
Calendars get key placement in a customers' office or home.
Calendars strengthen business relationships.
Calendars are an appreciated year-end gift.
Calendars will help grow a business.
Pocket Calendars reinforce the same in everyone's pocket.
Calendars - Best for Your Market
Calendars 2009 Custom Imprinted with Your Brand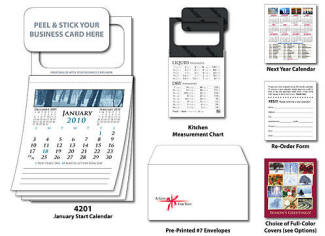 Fast 2 Day Ship Calendars
Wall Calendars
Desk Calendars
Executive Planners
Pocket Calendars
Magnetic Calendars
Mass Market Calendars
Peel-N-Stic Calendars
Poster Calendars
Computer Calendars
Electronic Calendars
Novelty Calendars
Custom Calendars
Fundraising
FAQ
Samples
Artwork Requirements
Print An Order Form
Calendars
(3474)
Calendar Accessories
Calendar Pads
Calendars
Multisheet Calendars
Peel and Stick Calendars
Perpetual Calendars
Single-sheet Calendar Products
Weekly Calendar Products
BIC Calendars- MGCLL-20
20 Mil. Thick Calendar Magnet - Calendar magnet.
$.38 And Up
Magna-Plus - MPIC4
3 1/2" x 6" - Calendar magnet with laminated surface and 25 mil thickness. Not for outdoor use.
$.36 And Up
ID Line - FCM-3535C
.020" thickness - 3 1/2" x 3 1/2" - Full color calendar magnet constructed of gloss white magnetic material.
$.54 And Up
Magna-Tel (R) - 19692
Photo-Mag (TM) Pick 4 (TM) - Stock all star design calendar magnet with 2" x 2 3/4" punch out for photo.
$.543 And Up

---

---

---

---

Magna-Tel (R) - 19693
Photo-Mag (TM) Pick 4 (TM) - Stock check design calendar magnet with 2" x 2 3/4" punch out for photo.
$.543 And Up
Sam - LM101-C
.030 Thickness - White flexible house shape calendar magnet.
$.28 And Up
Magna-Tel (R) - 21010
Beach Time 1 - 20 mil - Flexible calendar magnet with clear protective laminate.
$.245 And Up
ID Line - FCM-3434C
.030" thickness - Gear shaped full color calendar magnet.
$.62 And Up

---

---

---

---

Desk Calendar
Sale 0.99 Cents ea

---

---

---

---

---

---

---

---
---

---

---

---

---

---

---

---

Info Panels

Loan Amortization
Panel with Calendar

---

---

---

---

Sticky Strips

---

---

---

---

Appointment Calendars Budget 2009
Appointment Spiral Calendars 2009
Good Value Calendars 2009 - An affordable business solution for your branding needs. Our most economical calendars are available in stapled, spiral or window ad versions on most themes. A variety of themes offered for almost any occasion or industry!
Mini Appointment Calendars 2009
Eight popular themes in a new mini size at an unbeatable price

Appointment Spiral Calendars 2009
This wonderful assortment of calendar themes is sure to appeal to every market. The spiral bound pages turn with ease.

Appointment Stapled Calendars 2009
This wonderful assortment of calendar themes is sure to appeal to every market. Most are available in both spiral and stapled versions.

Window Appointment Calendars 2009
Keep the advertisement front and center with this new binding option. The ad is in the middle of the calendar.

Pocket Planner 2008
Check out our pocket planner. It features a weekly grid with a vinyl cover.
New
New
| | |
| --- | --- |
| | |
| | |
| | |
| | |
| | |
| | |
Click here for
CALENDAR COLLECTION II