We Accept Check or Charge Cards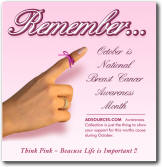 Promotional Products ?

• Promoting branch openings
• Introducing new products
• Motivating salespeople
• Opening new accounts
• Stimulating sales meetings
• Developing tradeshow traffic
• Activating inactive accounts
• Changing names of
products /companies
• Sales aids as door openers
• Motivating consumers
• Moving products to dealers
• Improve customer relations
• Introducing new salespeople
• Motivating employees
• Promoting new facilities
• Building an image

Garrity Flashlights - Quality Reliability Safety
Make it yours to enhance your Brand with Garrity
Garrity lights Make it yours to enhance your Brand Promotional Products
Garrity Lights
Pioneering durability. Garrity Since introducing the world to the first disposable flashlight in 1969, Garrity has earned its reputation as a true innovator of lighting products. Now a member of the Duracell family, Garrity's quality-meets-durability style is more prominent than ever. Widely recognized in the retail world, it's now available to the promotional products industry through ADSOURCES.COM. Make it yours to enhance your Brand.

custom branded with your logo