Promote by Brands
Catalog of Promos
Flip Catalogs
Specials Sale
IDEA Center
About Adsources.com
FAQ
Order Form
Promotional Products Executive Gifts Imprinted Giveaways Pens Pemiums Source Since 1977
We Accept Check or Charge Cards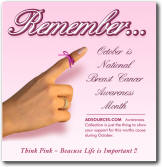 Promotional Products ?

• Promoting branch openings
• Introducing new products
• Motivating salespeople
• Opening new accounts
• Stimulating sales meetings
• Developing tradeshow traffic
• Activating inactive accounts
• Changing names of
products /companies
• Sales aids as door openers
• Motivating consumers
• Moving products to dealers
• Improve customer relations
• Introducing new salespeople
• Motivating employees
• Promoting new facilities
• Building an image

IDEA Center to get your Creative's in Action!!
IDEA Center for a Creative Person
Just IMAGINE a Promotional Product on your customer's desk with Your Corporate logo and message working exclusively for you as a Salesperson or Ambassador of Goodwill and bringing Sales after Sales, while your customer thanks you constantly for giving him the Promotional Product. It is like investing in pennies and Reaping in Dollars. Think about it !!!

FACT
Promotional Products Advertising is and Ideal advertising, when your audience is selected and targeted Cost Effective & Result Oriented Advertising for you audience.

FACT
Promotional Products with your Corporate Logo and message on them give you more Impressions per dollar than any other advertising media.

FACT
Promotional Products and Business Gifts are the basis for Creating a sound and uncontested Goodwill of any organization or an individual to another.

IDEAS using Special Days Themes during the Calendar Year
Make It A Date To Remember
Thousands of organizations and Presidential Proclamations set aside specific days, weeks and months for, political, cultural and historical events and causes. Many of these occasions offer you an opportunity to promote your business, organization or product.
IDEAS using Special Days or Themes during the Calendar Year to plan your Promotions and Special Events

Promotions Done Specific in Various Industries
Here are some Promotions Specific to various Industries. Also click here for more Promotional Ideas
Healthcare Industry
Golf Related Promotions
Technology & Telecommunications
Diversity Markets
Entertainment Industry
Pet Care Industry
Mergers & Acquisitions
Food Promotions
Catalog Merchandising Programs
Education Promotions
Event Marketing
Apparel Promotions
Employee Recognition & Motivation
Sports Marketing
Youth & School Markets
Corporate Identity
Women In Business
Motivation
Utility Market

Ideas with custom branded with your logo