We Accept Check or Charge Cards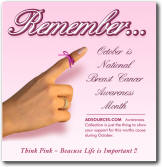 Promotional Products ?

• Promoting branch openings
• Introducing new products
• Motivating salespeople
• Opening new accounts
• Stimulating sales meetings
• Developing tradeshow traffic
• Activating inactive accounts
• Changing names of
products /companies
• Sales aids as door openers
• Motivating consumers
• Moving products to dealers
• Improve customer relations
• Introducing new salespeople
• Motivating employees
• Promoting new facilities
• Building an image

Custom Imprinted with Your Logo/Branding
Duality by design. Burke.
It's a study in contrasts. Contemporary looks in conservative materials create designs that communicate style with value. Looking sharp while performing like a champ, Burke has no parallel.

custom branded with your logo