We Accept Check or Charge Cards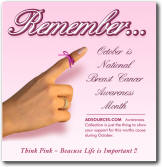 Promotional Products ?

• Promoting branch openings
• Introducing new products
• Motivating salespeople
• Opening new accounts
• Stimulating sales meetings
• Developing tradeshow traffic
• Activating inactive accounts
• Changing names of
products /companies
• Sales aids as door openers
• Motivating consumers
• Moving products to dealers
• Improve customer relations
• Introducing new salespeople
• Motivating employees
• Promoting new facilities
• Building an image


ZEBRA PENS - Quality & Value with Your Branding
Zebra Twilight Retractable Ballpoint Pens with Your Branding
Click above to Enlarge the promotional product

Zebra Twilight Retractable Ballpoint Pen imprinted with YOUR LOGO
Soft rubber Grip
Medium Black Ink Ballpoint Pen
Imprinted on white panel
Click Action
Product Dimensions 5 1/2
Product Colors Translucent yellow, Pink, Blue, Royal Blue & Grey/Black
SCREEN CHARGE $45.00 per color
2nd color Imprint $ .14 each
Exact repeat order $20.00 per color
PMS Match: $30.00 per color
Stock Imprint Colors Click here
Imprint Area 2" x 1/2"
Production time 7 working days after the approval of proof for catalog quantities.
Packaging 35 per inner box, 400 per master carton @ 12 lbs.
| | | | | | | |
| --- | --- | --- | --- | --- | --- | --- |
| Price Each | 500+ | 1,000+ | 2,500+ | 5,000+ | 10,000+ | 25,000+ |
| Regular Price | 1.79 | 1.79 | 1.79 | 1.79 | 1.79 | 1.79 |
| Your Price Ea | 1.03 | 0.95 | 0.88 | 0.83 | 0.79 | 0.77 |
To place your order you can print our PDF orderform on your printer and fax it to 1-866-394-8101 or 516-656-0668. To send your logo via email please mark your order form and email to info@adsources.com with Your Logo attached - We will match the two together and fax you a proof and acknowledgment before going into production of your order. Please email your art in Vector format like Adobe Illustrator, Vector EPS, Corel Draw. Any other information or question please feel free to email to info@adsources.com ( Click to Open Order Form
)
First Fax Proof is FREE

, each additional fax Proof is US $ 20.00.

Sales Tax

(If Applicable) Add NY Sales Tax If Applicable

We reserve the right at any time to correct any errors in pricing, descriptions or specifications

Shipping

All Prices are FOB Production Facility in USA.- Shipping charges are extra

All prices are in US Dollars & valid till Dec. 30, 2009