We Accept Check or Charge Cards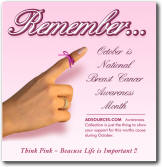 Promotional Products ?

• Promoting branch openings
• Introducing new products
• Motivating salespeople
• Opening new accounts
• Stimulating sales meetings
• Developing tradeshow traffic
• Activating inactive accounts
• Changing names of
products /companies
• Sales aids as door openers
• Motivating consumers
• Moving products to dealers
• Improve customer relations
• Introducing new salespeople
• Motivating employees
• Promoting new facilities
• Building an image

FranklinCovey Pens with Your Branding Everywhere
FranklinCovey Writing Instruments with your Brand
The FranklinCovey Collection, stylish writing instruments crafted exclusively by A.T. Cross for FranklinCovey, world leader in time management and organization.

For more than 25 years, FranklinCovey has been providing the most highly effective organizational and planning tools for both business and personal use. Functional and affordable, these premium-quality, refillable writing
instruments have been developed to complement the popular FranklinCovey planning systems. The collection features a wide variety of styles designed to appeal to a broad range of consumers.

A gift bearing the FranklinCovey name instantly celebrates individual or corporate achievement and success, and the lifetime mechanical guarantee by A.T. Cross assures many years of writing pleasure.

Lexington by A.T. Cross to Promote Your Brand
The classic styling and craftsmanship of the Lexington from FranklinCovey is sure to get a reaction. Its sleek, impressive design will gain both the attention and respect of your colleagues.
Supported by a lifetime mechanical guarantee,
Lexington will be there for all those important meetings and special moments.
Lexington Midnight Black Lacquer/Chrome | LS
Ballpoint Pen FC0012-1 (shown); Ballpoint Pen & 0.9mm Pencil Set FC0011-1; Rolling Ball Pen FC0015-1

Lexington Chrome | LS
Ballpoint Pen FC0012-2; Ballpoint Pen & 0.9mm Pencil Set FC0011-2; Rolling Ball Pen FC0015-2 (shown)

Lexington Chrome/Gold-Tone | LS
Ballpoint Pen FC0012-3 (shown); Ballpoint Pen & 0.9mm Pencil Set FC0011-3;

Rolling Ball Pen FC0015-3


FREE Setup
FREE E-Proof
FREE one line of laser engraving
FREE Individual Gift Box

Super Sale
Ball Pen @7.49 each
Ball Pen+Pen set @14.98 each
Rolling Ball Pen @11.24 each

Product ID # As detailed above

| | | | | | |
| --- | --- | --- | --- | --- | --- |
| Price Each | 50-249 | 250-499 | 500+ | 1,000+ | 2,500+ |
| Regular Price | 19.99 | 19.99 | 19.99 | 19.99 | 19.99 |
| Ball Pen Price Ea | 10.50 | 9.95 | 9.00 | 8.50 | 7.49 |
| BPn+Pcl Set Ea | 25.00 | 19.90 | 18.00 | 17.00 | 14.98 |
| Rolling Ball Pen Ea | 15.00 | 14.00 | 13.25 | 12.50 | 11.24 |
To place your order you can email to info@adsources.com with product name, quantity, imprint details, imprint color and logo (if any) with your billing and shipping address, we will enter the order and send you Order Acknowledgment with Proof for your approval or you may use PDF orderform and email it or fax it to 1-866-394-8101 or 516-656-0668. To send your logo via email please send to info@adsources.com Please send your art in Vector format like Adobe Illustrator, Vector EPS, Corel Draw. Any other information or question please feel free to email to info@adsources.com ( Click to Open Order Form)
First Fax Proof is FREE

, each additional fax Proof is US $ 20.00.

Sales Tax

(If Applicable) Add NY Sales Tax If Applicable

We reserve the right at any time to correct any errors in pricing, descriptions or specifications

Shipping

All Prices are FOB Production Facility in USA.- Shipping charges are extra

All prices are in US Dollars & valid till Dec. 30, 2012


| | |
| --- | --- |
| Click above to Enlarge the promotional product | |

Product ID # As detailed above

| | | | | | | |
| --- | --- | --- | --- | --- | --- | --- |
| Price Each | 100+ | 250+ | 500+ | 1,000+ | 2,500+ | 10,000+ |
| Regular Price | 9.99 | 9.99 | 9.99 | 9.99 | 9.99 | 9.99 |
| Your Price Ea | 5.50 | 4.95 | 4.50 | 3.95 | 3.75 | 3.49 |
To place your order you can email to info@adsources.com with product name, quantity, imprint details, imprint color and logo (if any) with your billing and shipping address, we will enter the order and send you Order Acknowledgment with Proof for your approval or you may use PDF orderform and email it or fax it to 1-866-394-8101 or 516-656-0668. To send your logo via email please send to info@adsources.com Please send your art in Vector format like Adobe Illustrator, Vector EPS, Corel Draw. Any other information or question please feel free to email to info@adsources.com ( Click to Open Order Form)
First Fax Proof is FREE

, each additional fax Proof is US $ 20.00.

Sales Tax

(If Applicable) Add NY Sales Tax If Applicable

We reserve the right at any time to correct any errors in pricing, descriptions or specifications

Shipping

All Prices are FOB Production Facility in USA.- Shipping charges are extra

All prices are in US Dollars & valid till Dec. 30, 2012