We Accept Check or Charge Cards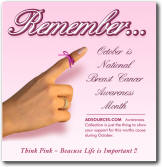 Promotional Products ?

• Promoting branch openings
• Introducing new products
• Motivating salespeople
• Opening new accounts
• Stimulating sales meetings
• Developing tradeshow traffic
• Activating inactive accounts
• Changing names of
products /companies
• Sales aids as door openers
• Motivating consumers
• Moving products to dealers
• Improve customer relations
• Introducing new salespeople
• Motivating employees
• Promoting new facilities
• Building an image

Rubbermaid Insulated Products
Custom Imprinted with Your Logo/Branding
Rubbermaid Insulated Products with your Branding Everywhere
Rubbermaid Insulated Products
One Size Fits All Solutions. Pro Towels Etc.
With a broad product line of beach and golf towels in a variety of sizes and colors, Pro Towels Etc. provides perfect, one size fits all solutions. Durability, style, and function are common threads found in our promotional towels. Give your clients a product they'll feel good about. Make an impact at the beach, on the course, or at your next corporate event with Pro Towels Etc.available at ADsources.com your promotional products sources. Make it yours to enhance your brand.
Ask For Details Pro Towels Promotional Products Collections
Golf Towels
Beach Towels


custom branded with your logo