We Accept Check or Charge Cards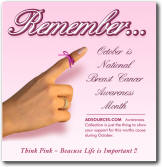 Promotional Products ?

• Promoting branch openings
• Introducing new products
• Motivating salespeople
• Opening new accounts
• Stimulating sales meetings
• Developing tradeshow traffic
• Activating inactive accounts
• Changing names of
products /companies
• Sales aids as door openers
• Motivating consumers
• Moving products to dealers
• Improve customer relations
• Introducing new salespeople
• Motivating employees
• Promoting new facilities
• Building an image

Custom Imprinted with Your Logo/Branding
Your way, everyday. Aladdin®
With functional, stylish, and clever designs, Aladdin® has been the freshest brand in food storage solutions for 100 years. Always innovating, the brand that safely stored your school lunches now offers sensible containers that are sustainable as well as safe. Revolutionizing the way people eat and drink on the go. Make it yours to enhance your Brand.
Click Above to see more products of California Innovations

custom branded with your logo